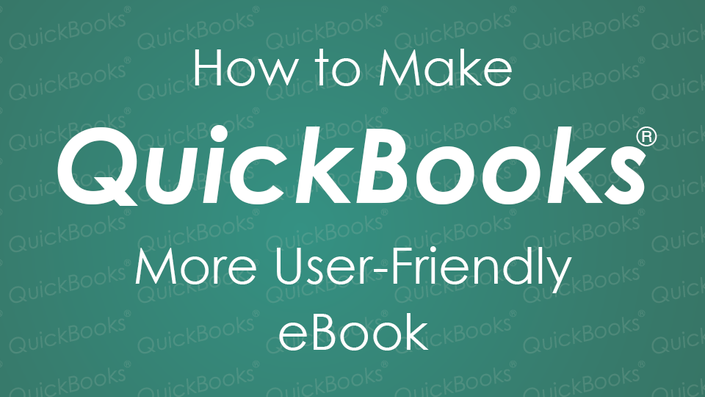 How to Make QuickBooks® More User-Friendly eBook PDF Download
Simple changes to streamline your workflow in QuickBooks® Desktop
Streamline your workflow in QuickBooks® with some simple, one-time changes.
Follow along as I lead you step-by-step through my process for creating an easy-to-use QuickBooks® workflow. Learn my favorite techniques developed from over 15 years of experience working in QuickBooks®.

Improve your efficiency in QuickBooks®
Discover how to make QuickBooks® more user-friendly
Learn the quick and easy way to navigate in QuickBooks®
Benefit each time you use QuickBooks®
This is THE ebook I wish I had when I started using QuickBooks® back in 2002. I would have saved so much time and definitely wouldn't have been so frustrated! The information in this ebook applies if you use QuickBooks® Pro, QuickBooks® Premier, or QuickBooks® Enterprise. This ebook doesn't cover anything about QuickBooks® Online.

If you're a bookkeeper, accountant, small business owner, or someone that wants to learn more about QuickBooks®, you'll fit right in. If you're brand new to QuickBooks®, or if you've been using QuickBooks® for a while and struggle with workflow, you'll fit right in as well.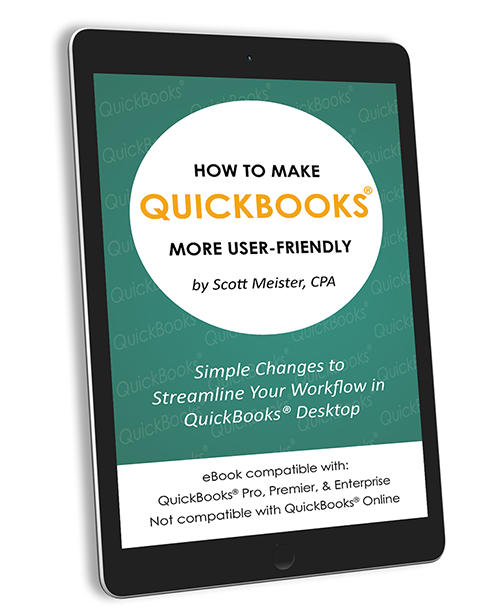 This ebook is approximately 50 pages with nearly 60 screen captures with step-by-step instructions. I cover the content efficiently and by the time you complete this ebook you'll know exactly how to save time in QuickBooks® using these simple, one-time changes.

We're going to jump right in and start with a default company file view. We'll modify the view, customize it, and arrange it in a manner that makes sense. Additionally, we'll get a better understanding of the changes by taking a closer look at some of their features.
Click the enroll in this course button to download the ebook (PDF) and start learning immediately.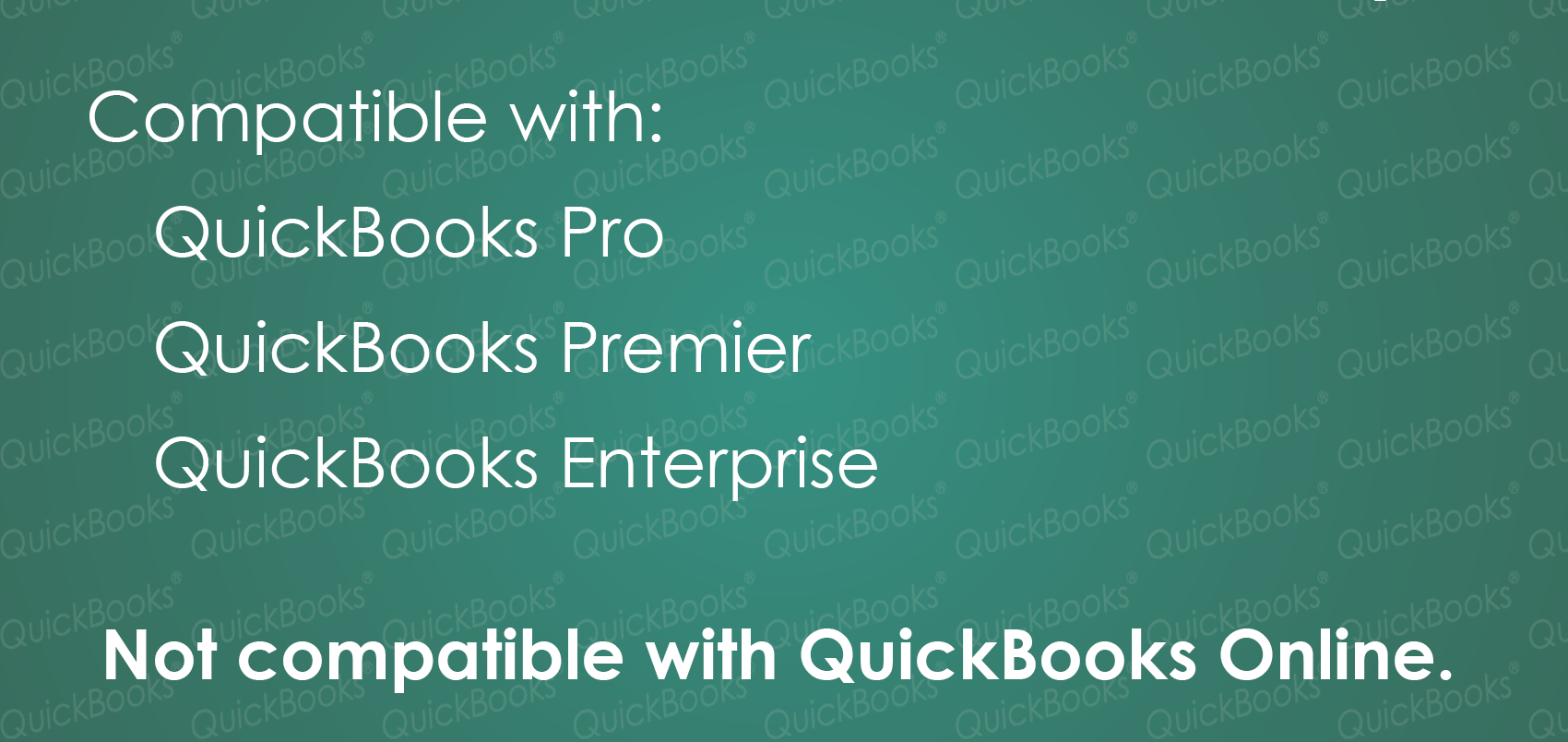 Your Instructor
I help small businesses, accountants, bookkeepers, office managers, and business owners with their accounting needs. I teach folks on how to effectively use QuickBooks® and have used QuickBooks® since 2002. Additionally, I tutor students in accounting classes. Over the years, I came to realize that I really enjoy teaching; sharing knowledge with others with the hope that they learn and use the valuable information.
As a result, my wife and I formed our company (Simplified Management Solutions, Inc.) where we create video tutorials for software packages and provide accounting services. Our focus is high-quality training tutorials for QuickBooks®. We post our QuickBooks® video training courses on AccountingMeister.com
Certifications include:
Certified Public Accountant (CPA)
Certified Bookkeeper (CB)
Advanced Certified ProAdvisor for QuickBooks® Desktop
Advanced Certified ProAdvisor for QuickBooks® Online
Other interests include: Spending time with my wife and our dogs, playing guitar/drums/bass, photography, and creating films/motion graphics.
Course Curriculum
How to Make QuickBooks® More User-Friendly eBook
Available in days
days after you enroll

Frequently Asked Questions
What's covered in this eBook?
This eBook covers some the same information found in the video course, which includes simple, one-time changes you can make to your QuickBooks® file to make it more user-friendly. Take a look at the Description or Curriculum to see the topics covered.
How long is this eBook?
This eBook is approximately 50 pages and includes approximately 60 screen captures.
Does this eBook cover everything I need to know about QuickBooks®?
Absolutely not. This eBook explains effective ways to make your QuickBooks® file more user-friendly. Check out my video courses to learn more about QuickBooks®.
Will the info in this eBookwork with QuickBooks® version ______?
This eBook contains information that will work with QuickBooks® Desktop ( QuickBooks® Pro, QuickBooks® Premier, and QuickBooks® Enterprise). It does not cover QuickBooks® Online. The information in this eBook was recorded using QuickBooks® Pro 2017. The information in the eBook should work on previous versions of QuickBooks® ( 2016, 2015, etc.) and will more than likely work on future versions.
What if I am unhappy with the eBook?
Contact me if you're unhappy with the eBook. My goal is to help you with QuickBooks®. If this eBook isn't working out for you, I'm more than happy to point you to additional resources.